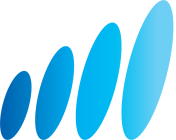 How much will it cost to replace my windscreen?
There are approximately 50 car manufacturers, they have each made about 30-50 cars, those models are updated every 5-10 years and the combination of windscreen features in those cars can be 10-fold. Knowing your vehicle is our business - our experienced team will confidently work out what glass goes in your vehicle and what features you have before advising price or cost. To help you in the most efficient and effective way, it may occasionally be necessary for us to inspect the windscreen, cross reference your VIN number with your vehicle manufacturer or request a photo before being able to provide pricing. At Best West we will always operate in a fair and honest way and will always be upfront and transparent with our competitive prices.


We can source OEM parts from your vehicle manufacturer or second hand glass from salvage vehicles. Most of the glass we use in windshield replacement, rear windscreen replacement and car window replacement is after market or generic brand. This is the industry standard. At Best West Autoglass we only use proven suppliers and manufacturers and we consider the quality on par with that of OEM - we guarantee that any glass we use meets or exceeds the necessary standards. If the glass we supply is new we'll stand by it with a lifetime guarantee.
How long does it take to replace?
Front windscreen and rear glass replacement can often take about 30-60 minutes and a further 30 minutes safe drive away time (as recommended by Sika). Your expert technician will advise an approximate time prior to any work commencing. The industry standard safe drive away time is often 60-120 minutes - we recognise how important your time is to you and boast one of the fastest total replacement times (including safe drive away time) in the industry so you can get back on with your day.
Side glass and car window replacement can take about 30-75 minutes. Chip repair and small crack repair can take up to 30 minutes. Your vehicle can be driven on completion of this work.
What times can you offer for a mobile service?
We offer a free mobile service to you at home or work in our fully equipped mobile service van. We offer 2 simple booking times so you can plan your day - Morning (8am-12pm) or Afternoon (12pm-5pm). We will call you either the day before your booking or on the morning of to provide you an expected time of arrival. If the glass you require is in stock locally we can in most cases offer a next day service.
Is it legal and safe to drive with a chipped, cracked or broken windscreen?
As a windscreen is a key safety component of your vehicle, a car with a damaged windscreen is often considered unroadworthy and unsafe. Whilst a windscreen in most cases won't shatter or cave in, the safety of you and your passengers is greatly compromised when you drive with a broken windscreen. There's no point in delaying the inevitable and facing a fine or worse.
Is Best West Autoglass insured?
We have $10 million in public liability insurance. Our business vehicles are comprehensively insured and our employees are covered through Worker's Compensation (a requirement of NSW law).
What qualifications and training do you have?
Our expert technicians possess a Certificate III in Automotive Glazing. Qualified in all aspects of vehicle body glazing, we have almost 20 years of combined experience in repair and replacement of windscreens as well as car side & rear glass. In choosing Best West you can rest assured that your local expert is truly an expert - our founding partners Casper and Jay have lived and breathed windscreens and car glass repair & replacement across 3 continents and trained with the market leading companies in Australia and Denmark.
Will my new windscreen leak?
Your replacement or repair will be completed by a qualified and experienced technician who will use the latest tools and installation methods, ensuring no leaks. Best West Autoglass & Windscreens proudly offer a lifetime guarantee on all workmanship.
If there is rust or pre-existing damage to your vehicle that prevents the urethane from properly bonding to your car your windscreen the replacement technician will discuss with you the available options.
What space is required to complete a windscreen or car glass replacement?
To be able to provide you with the best possible service it is essential that we have safe and ample space to work. We should be able to open the doors of the car without obstruction (so we don't damage your car or someone else's) with enough overhead clearance. Your car must be parked off the street and away from other moving vehicles - ideally on your driveway, on private property or in a garage. To complete a car glass repair or replacement in the most efficient way possible, your car should be facing outwards towards the road with open and clear access around the front end. Our fully equipped mobile service van needs overhead clearance of 2.1m and needs to be parked close to your car.
Can you bill my insurance company directly?
Best West Autoglass & Windscreens work with a variety of popular insurers and where possible we can bill them directly when you provide us with a verified claim number. To ensure glass replacement is completed as quickly as possible, most customers choose to pay us directly then submit a claim to their insurer for reimbursement.
What are your accepted payment methods?
We accept Visa, MasterCard and Amex for card transactions at point of sale. We also accept cash, business cheque (with ABN), PayPal and EFT. To approved fleet and account customers we offer payment terms or monthly billing options. We're committed to environmental sustainability and you will be offered a digital copy of the receipt or invoice emailed to you.
We also accept After Pay; please speak to our team to discuss this option in further detail.
Is after market glass poor quality compared to OEM?
All our auto glass products are quality certified and endorsed by US Dot (US Standard), E1 & E2 (European Standards) and most importantly by our own Australian Standard AS2080:2060. The auto glass products are manufactured in plants that have been certified and approved under Australian Standard AS3902 and International Standard ISO9002.
The after market glass is made from the same blueprints as the original glass and is often made in the same factory. It is stamped with a generic branding and in most cases that's the only noticeable difference. The use of after market or generic branded glass in vehicle glass replacements is standard across the industry. It is a cheaper and comparable alternative to OEM parts. Best West Autoglass & Windscreens will confidently stand behind our supplied products and workmanship with a lifetime guarantee.
What role does my windscreen play to ensure my safety in an accident?
A laminated windscreen is made by sandwiching a layer of polyvinyl butyral (PVB) between two pieces of glass. The glass and the PVB are sealed by a series of pressure rollers and then heated. This combination of pressure and heat chemically and mechanically bonds the PVB to the glass. That inserted layer of PVB is what allows the glass to absorb energy during an impact and gives the glass resistance to penetration from flying projectiles. It also deflects up to 95 percent of ultraviolet (UV) rays from the sun. Laminated windscreens can break and be punctured, but it will stay intact because of its chemical bond with the PVB.
The strength of a laminated windscreen allows it to perform two very important safety functions in cars. First, it allows passenger side air bag to deploy correctly. Driver's side air bags tend to fly straight toward the driver from the steering wheel, but when the passenger air bag is deployed, it bounces off the windscreen toward the passenger. An air bag deploys with incredible speed - 1/30th of a second - and can withstand 907 kilograms of force. The windscreen has to absorb both the speed and force of the air bag in order to protect the passenger in an accident. Because of its strength, laminated windscreen can keep occupants inside the car during an accident. In the past, occupants could be ejected through the windscreen because the glass wasn't strong enough, but today's windscreens provide more security.
In addition to absorbing the force of deployed air bags and keeping passengers inside the vehicle, laminated windscreens also provide strength to a car's roof. The windscreen provides a significant amount of strength to the structural support in the cabin of the vehicle. For instance, in a front end collision the windscreen provides up to 45% of the structural integrity of the cabin of the vehicle and in a rollover, up to 60%. How would you like for over half of the force of a collision to be absorbed by YOU because your Windscreen flew out in an accident? It happens more times than most of us are aware. It's important to your family's safety that the replacement windscreen in your vehicle meets the safety standards and is installed properly.

MVRL License No. 57894